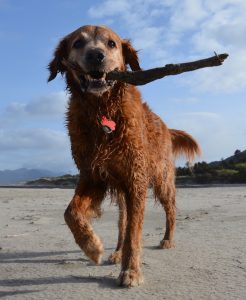 We all want to make sure we're supporting our senior pets as they get older, but there are a few myths that persist about what is nutritionally appropriate for senior dogs.
Myth #1: Seniors need lower protein diets
It's true that we used to be instructed to lower protein when dogs get older, but current research shows that older dogs actually need significantly higher protein than their younger counterparts. Their bodies become less efficient at metabolizing proteins as they age, so increasing the amount (and the digestibility) of proteins is key to supporting them and helping to prevent muscle wasting.
Pro Tip: Raw foods have the most bioavailable proteins, but if you feed a kibble diet, mixing in a nugget or two of prepared raw diets from our freezers can be a delicious, affordable, and super nutritious way to get whole food vitamins, minerals and important amino acids that haven't been damaged by high heat cooking. Senior dogs need these tools to thrive as they age, and this easy solution is better and cheaper than any commercial supplement or food in a can!
Myth #2: But couldn't too much protein hurt their kidneys?
This idea was based on studies done on rats, not dogs. Rats have evolved with different nutritional requirements than dogs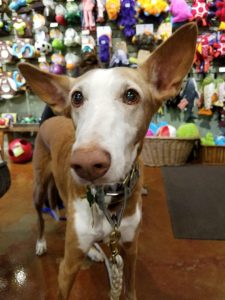 have, so when they did study this question in dogs, it was determined that no amount of protein can hurt a healthy kidney. Mary Straus of dogaware.com says , "In fact, senior dogs fed high protein diets live longer and are healthier than those that are fed low protein diets, even when one kidney has been removed. Studies conducted at the University of Georgia in the 1990s demonstrated that feeding protein levels of 34 percent (on a dry matter basis) to older dogs with chronic kidney failure and dogs with only one kidney caused no ill effects. The mortality rate was greater for the dogs fed 18 percent protein than for the dogs fed 34 percent protein. Another study done on dogs with only one kidney showed that protein levels up to 44 percent of the diet had no harmful effect on the remaining kidney." For a more comprehensive discussion of protein in dog diets, see this link