Welcome!
Covid updates:
– Masks are recommended but not mandatory. If you want to wear a mask please consider bringing one. Staff will still be masked to protect us from having employees out sick. If you are immune-compromised and worried about exposure, talk to us and we will accommodate you.
Thank you so much for your support as we try to remain as safe as we all can be.

Our hours are 10-6 Tuesday through Friday
Saturday and Sunday 10-5
Closed on Mondays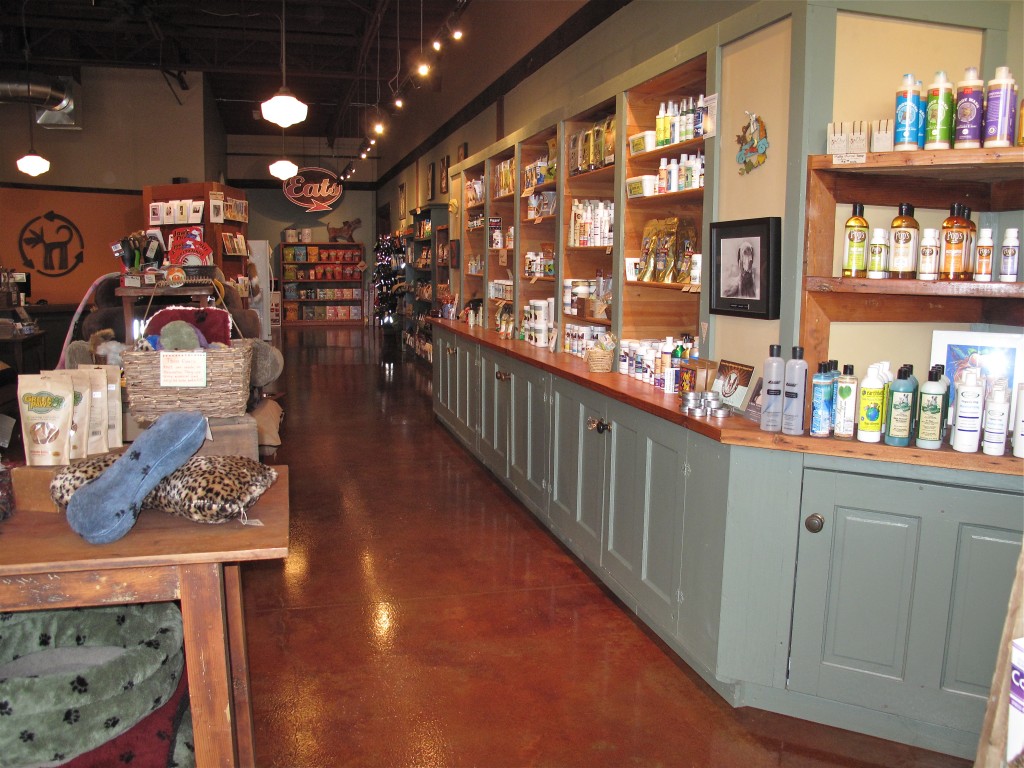 Welcome to Green Dog Pet Supply, where we've made it our mission to specialize in environmentally friendly pet supplies and gifts for dogs, cats and their people. Located in Northeast Portland in the beautiful state of Oregon, we strive to make it easy for our customers to find fantastic products for their pets and be assured that they are also making good choices for their environment. We believe that living sustainably does not have to mean making drastic changes in our lives. Simply considering where things come from and where they go when we're finished with them can be a big step towards living a more environmentally friendly lifestyle.
Excellent Nutrition and Sustainable Pet Supplies
We are also strongly committed to helping your pets live as long and healthy a life as possible through access to excellent nutrition and other forms of holistic support. We have always been dedicated to gathering and sharing information with our customers and we hope you will visit our blog often to check for new and archived articles on health, nutrition, and behavior, and to get the scoop on the coolest new products.
           Click Here to see our most recent newsletter!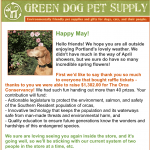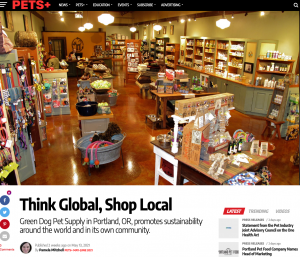 Click Here to see an awesome article written about us and our mission – don't miss it!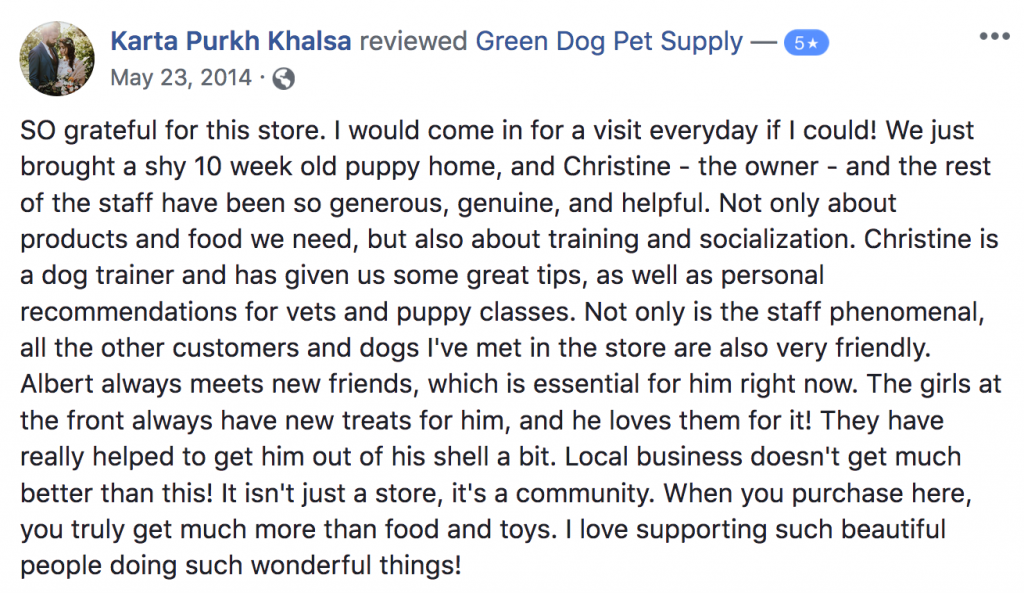 Brook Gowin, June 2018
The staff here are truly amazing. They keep up with new research on foods, products, and diseases and in most cases have been much more helpful for me and my Irritable Bowel Disease cat than my Veterinarian. Although I do have an excellent doctor that I work with, she is not holistic and doesn't know much about raw meat diets for cats or non-medical treatments and remedies. These people here at Green Dog treat our pets with true professionalism, they know what they are selling and what to recommend that will meet our needs. I travel 14 miles to do business with them and even if a good store opens up closer I will remain loyal to Green Dog.


We won three Top Dog Awards for 2019 from Spot Magazine!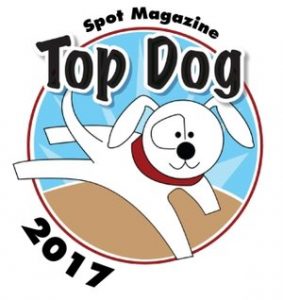 1st place Best Nutritional Consultant
(Third year in a row – category changed from Best Holistic Pet Supply, which we won for 3 years in a row)
1st place Best Neighborhood Pet Supply
(5th year in a row! and "By a Landslide!")


We'd like to send out a big "Thank You!" to our loyal fans and customers. Spot Magazine is a monthly publication distributed free at over 800 locations from the Oregon Coast to Mt. Hood and the Willamette Valley to SW Washington. We are delighted that their readers chose us as "Top Dog" winners in these categories. See the rest of the winners in town here
.
* Get Here on Public Transportation: Here's a link to TriMet Trip Planner
Here's a phone number for more info: 503-238-RIDE (7433) (Arrival information: 24 hours a day, and Customer service: 8:30 a.m.–4:30 p.m. weekdays)
 Green Dog Pet Supply – Good for Your Pet, Good for Your Planet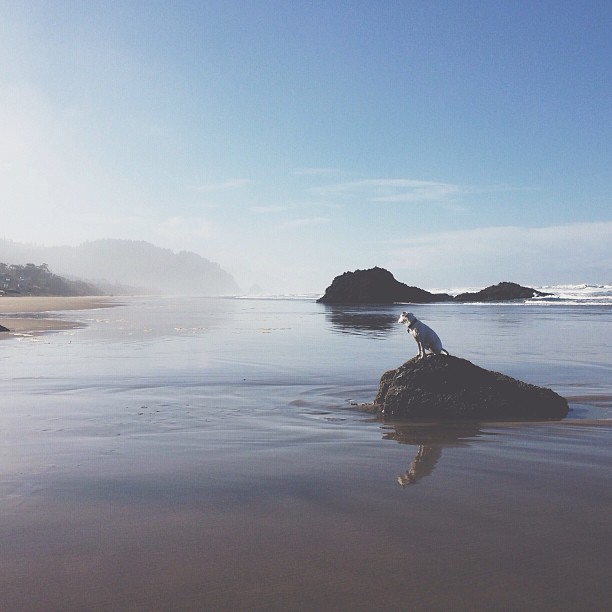 Photo by Elizabeth Manley
Our Social Responsibility Mission Statement:
You can see that we feel strongly about doing our very best to carry sustainable, thoughtfully sourced products, but a company is much more than the products and services it sells. Our feeling of connection and responsibility to our customers and our community goes to the very core of the way that our company conducts business. We love our employees and believe in supporting them as much as our business can support (and then some), we love our customers and try to always go above and beyond to help them, especially when their pets encounter challenges to their health and happiness. Our long term relationships with our customers and their pets mean more to us than we can tell you. We love our neighborhood and we help to plan, sponsor and participate in neighborhood events. We love our city and its amazing animal and environmental nonprofits and we donate large amounts of goods and services to support their efforts (here's a big one).
Think Global and act Local may be a well used phrase, but it is at the heart of everything we do.
Save
Save
Save