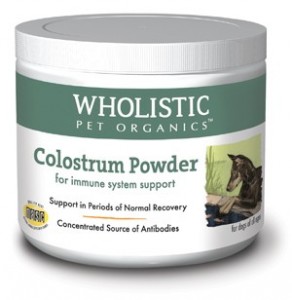 For the first few days after giving birth, all mammals produce something called colostrum in their milk. This amazing substance is critical for the early development of newborns, as it serves as a concentrated source of proteins, growth factors, and antibodies. Its properties have been revered for thousands of years across many cultures, as it is a powerhouse of nutrition and tools for healing and protecting the body.  Many human health benefits have been attributed to bovine colostrum including: increased energy levels, lower risks of upper respiratory illnesses, reduced risk of intestinal damage from anti-inflammatory drugs, increased ability of the body to burn fat and increase muscle, and the acceleration of injury healing. 

The immunoglobulins in colostrum have specific immune system activity against many common pathogens such as E.coli, Cryptosporidium, Salmonella, Staphylococcus, and Rotavirus. Another of the many beneficial attributes in colostrum is that it is rich in "Proline-Rich Polypeptides" or PRPs, which are specifically designed to modulate the activity of the immune system, stimulating its activity when needed to fight off an infection or quelling its activity to prevent tissue damage once the infection has been defeated. PRPs have also been shown in studies to be potent stimulators of natural killer (NK) cell activity (cancer fighters).
One of the most important things that colostrum can do is to help seal the lining of the gut. The gut lining (ours and those of our pets) is fragile, and can be damaged easily by the many stresses of life which include a poor diet, chemical exposure, vaccines, medications (especially NSAIDS), and adrenal stress. The lining is naturally permeable to allow tiny nutrients to enter the blood stream, but when the lining is damaged, larger gaps are created, allowing things like toxins, microbes and waste materials to travel into the blood stream. The immune system is designed to spring into action to prevent these things from hurting the body, but when this condition is chronic, it can cause the immune system to become over reactive. Holistic vets and Naturopathic doctors believe that it can lead to a host of symptoms, such as seasonal allergies and asthma, skin issues, yeast overgrowth, chronic problems with stool quality, food intolerances, and IBD.  Colostrum has a unique ability to help to seal and heal the lining of the gut and calm and support the immune system. It also helps probiotics to work more efficiently, preventing their loss through that leaky gut, and providing the soil for the seeds of probiotics, so to speak. 

Colostrum can also be used topically! On the VCA Hospital's website it says that it's "useful for accelerating the healing of insect bites, wounds such as abscesses or ruptured cysts, warts, and surgical incisions".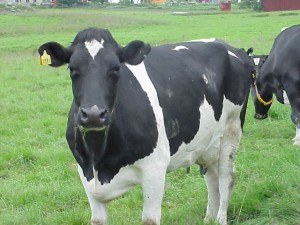 The good news is that the benefits of colostrum are not species specific – the colostrum produced by cows is just as beneficial to humans and pets as it is for cows. When cows are born, their needs are met first, as calves will likely die or have serious health issues without colostrum in the first hours of life. Luckily, the mother continues to produce enough extra colostrum that it can be collected for use in supplements.  The other piece of good news is that colostrum has been proven to be safe and therapeutic. Colostrum is food and should be thought of as such. There have been no significant side effects from supplementation with bovine colostrum reported in the abundant literature. It is best taken on an empty stomach with liquid – you could also add it to a small spoonful of food, like yogurt, cooked sweet potato, etc, or even better, added to Answers brand of probotic-rich goat's milk! When shopping, look for colostrum that is from grass fed cows, ideally organically raised. Read more about colostrum here