Part Two in this three-part series: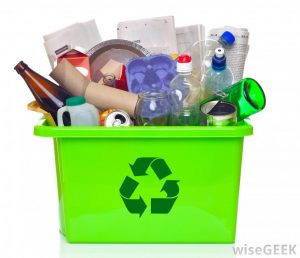 Have you heard that we can no longer recycle many kinds of plastic in the US that we've gotten used to being able to recycle?
We were so disappointed when we heard the news that China has stopped importing post consumer plastic waste. We try hard as a Green store to find creative ways to reduce the amount of waste that we generate and to find ways to re use everything we can, but for some materials, mostly soft clear plastics like plastic bags, we relied heavily on recycling. This recent import ban crates an enormous challenge for us and for all consumers, as the amount we are forced to send to landfill will increase quite a bit.
The Chinese recycling industry is a $5 billion annual business, and scrap and waste is the sixth largest U.S. export to China. When shipping containers come into the U.S. from China they are laden with products, but those empty containers must return to China. Due to the trade deficit, this resulted in heavily discounted shipping rates that allowed huge volumes of mixed paper and plastics to be delivered inexpensively to China for recycling. Last year China imported 7.3 million tons of waste plastics, primarily from the U.S. and Japan. Non-curbside plastic has almost no other place to go if it can't go to China (except our landfills).
Economic Impact for Recycling Industry and their U.S. workers:
The Institute of Scrap Recycling Industries (ISRI) quickly condemned the ban, stating it would have a "devastating impact"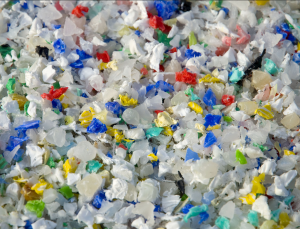 on recycling on a global scale and in the U.S. Robin Wiener, ISRI's president says, "More than 155,000 direct jobs are supported by the U.S. industry's export activities, earning an average wage of almost $76,000 and contributing more than $3 billion to federal, state, and local taxes. A ban on imports of scrap commodities into China would be catastrophic to the recycling industry."
So Why Did China stop taking plastics for recycling?