---
Part Three of a three-part series – Part one was an announcement about the loss of many kinds of plastic recycling, and what plastics are still able to be recycled. Part Two focuses on why China has recently stopped importing recyclable plastic, and why attempting to force recyclers to take materials we wish they would recycle actually can ruin the chances of recyclable materials getting recycled. Read part two here.
---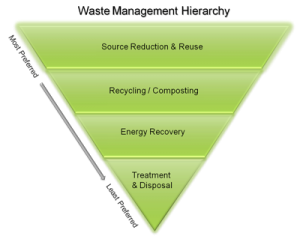 We often focus on recycling as it feels like such a direct way to help curb the waste stream, yet it's actually at the bottom of the Reduce, Reuse, Recycle hierarchy.
If you want to save energy, water and resources, the best thing you can do is reduce the items you consume (products, packaging) and then reuse the items as many times as possible.

Ideas for reducing plastic waste: 
Some of them seem obvious but do you actually do them? Could you do a few more? It might be easier than you think.
Compare brands to look for alternatives: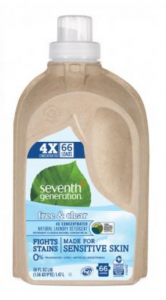 If you are considering buying a product but it comes packaged in plastic, see if there's another brand that doesn't. Rice or pasta often comes with the choices of plastic bags or cardboard. Cardboard is at least recyclable or compostable. Some products these days are being purposefully designed to create less waste – Seventh Generation has a laundry detergent designed to reduce waste – the detergent is concentrated to provide 4X the number of loads, and the package is a thin plastic bag enclosed in a clever sturdy recyclable/compostable cardboard shell. It's also lighter to transport so uses fewer fossil fuels than heavier containers. Keep your eyes open for options like these.

Buy in Bulk: Better yet, look for stores that have bulk bins – you can bring a reusable container and buy your rice or pasta (or granola, or nuts, or flour, etc) in bulk. It saves you money as well! Some places even have bulk shampoos, olive oil, peanut butter, etc.