By Green Dog Pet Supply
The 4th of July is a bad time for many pets around the country, but in places like Portland where people seem to be very big fans of fireworks and the larger illegal fireworks are so easy to get, it's often a complete nightmare for people whose pets are terrified of the noise. Some people choose to camp in remote areas with their dogs, and one customer routinely gets in the car with her dog on the 4th and just drives and drives for hours, around and around the city'shighways to avoid the stress of the night. Here are a few tips we hope can help if you're staying at home this 4th of July.
BEFORE JULY 4th: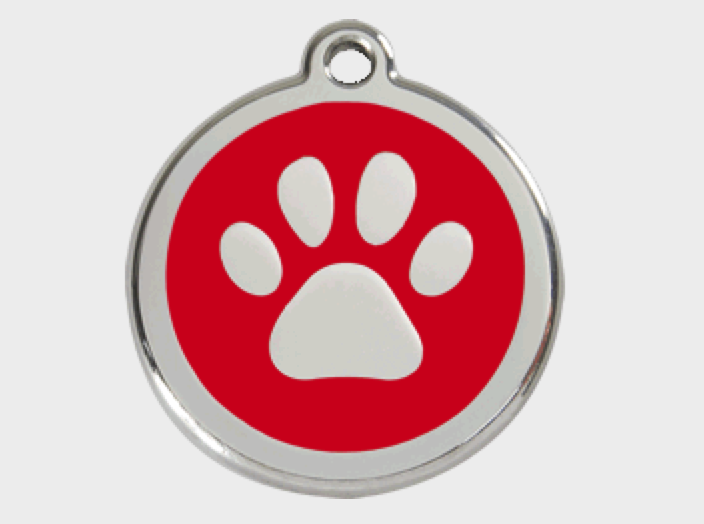 – Are your ID tags current? Make SURE that every pet, perhaps even your indoor cats, are wearing their tags – fearful animals can often bolt for the door or out of a gate, and so many pets are lost every year! There's still time to order a fresh ID tag from us, but I'd recommend doing it very soon to ensure you'll get it in time. Many big box stores have machines where you can get tags engraved on the spot.
– If you have a new dog, please don't make plans to bring them to a fireworks display. The crowds and the very big noise and smells of the explosives can all be very overwhelming to a dog, and could create a fear of fireworks or loud noises where they might not have had one before.
–As people generally start setting off a few fireworks in the days leading up to July 4th, you can use these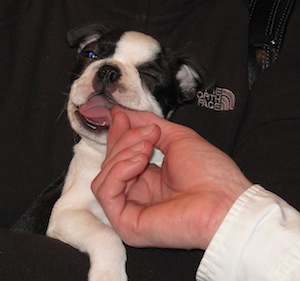 intermittent pops and bangs as opportunities!
Keep some very high value treats nearby and when you hear a pop, act like that's a really great opportunity for your dog for fun and treats. Many dogs will start to feel more tolerant of noises if they predict good things for the dog. If nothing else, at least don't act like you're worried that they will be frightened by the noises, or they might pick up on that and be frightened. Best to either ignore the noise or act like you think it's fun and treat-worthy.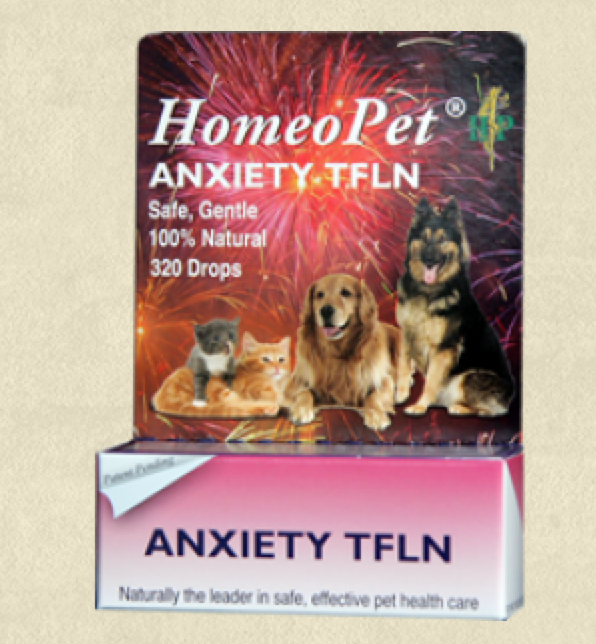 – We do have a variety of calming treats in the store that are certainly helpful to many pets. We've had great results with each of them, but each pet responds differently to different formulas – now's the time to try them to see how they affect your pets, so you have time to return one and try another if it didn't help during these pesky "warm-up" days where people start setting fireworks off in the evenings before the 4th. Our favorites are (in no particular order): Happy Traveler by Ark Naturals, Calming Chews by Pet Naturals, Animal Essentials' Tranquility Blend, Homeopet TFLN, which stands for Thunder, Fireworks and Loud Noises, and Cannapet CBD biscuits.
NOTE: do NOT use the sedative Acepromazine for noise phobias as it heightens noise sensitivity! See this video for more information.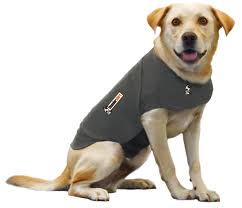 – Thundershirts can be a very useful tool. These snug wraps can really help to calm and reassure dogs in stressful situations. Click here for a blog post about the Thundershirt, how it works, with a few great testimonials.
On July 4th day: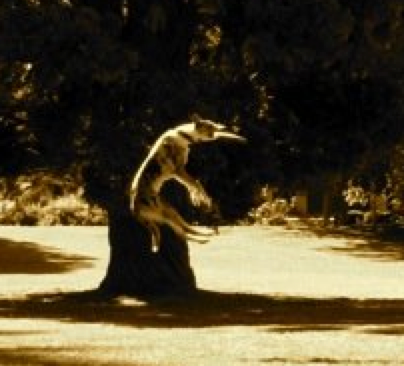 – Make sure to get all of your pets lots of exercise (don't forget to play with the kitties). Getting them tired will help them not to be so amped up over noises. Burn off that nervous energy! Keep them inside – don't leave them outside as they can panic and run off, or be injured accidentally or purposely by people playing with fireworks.
– Offer dogs something new and exciting to chew on that night – chewing often helps dogs deal with stress and gives them something to distract them from the strange noises.
– Close the blinds and do what you can to minimize the intensity of the stimulus. Turning on some white noise or music, a movie on the TV, or even the clothes dryer or a noisy dishwasher they're already used to hearing all the time can be helpful to drown out the fireworks noise. (Be careful about the stereo and TV that they're not broadcasting fireworks noises themselves!) There are even recordings out there that are designed to calm dogs, such as  "Through A Dogs Ear" CD's for soothing any animal – available on itunes. Let us know if you try them and whether it makes a difference http://throughadogsear.com
– Consider staying home that night – your presence does a lot to calm and comfort your pet. It's OK to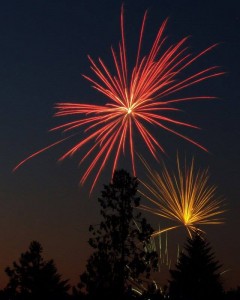 hold your pet if she needs comfort, as long as you are very calm as well. A few of our customers have told us that they're already feeling anxious about the 4th – your pets will pick up on that! Make sure you do things to calm yourself like exercising that afternoon, drinking chamomile tea that evening, or taking some Rescue Remedy yourselves. Be positive!
If you're having a barbecue, be careful of allowing pets to interact with matches, tiki torch oil, lighter fluid, charcoal, sparklers and insect coils, or you may face a trip to the emergency clinic. Make sure they're not able to get into the garbage and gorge on meat scraps or corncobs, etc. Keep glow sticks away from dogs – they may want to chew them.
– If you must go out that night please make sure your pets are in a secure location without access to the outdoors.
– Check your yard the next day for used fireworks before letting your pets outside. They may contain toxins like arsenic and potassium nitrate that can make your pet sick if consumed. Don't let them interact with the BBQ grill after it's used – a major cause of summertime pancreatitis is when dogs get into the grease trap.
Here's wishing you a fun and safe Fourth of July!